Read -
7
minutes
Kalpa Media House  |  Special Article  |
Pharmacy is a clinical science engulfing different subjects related to the discovery, manufacturing, provision, and proper use of drugs. Being an expanding pharma industry, #Pharmacy provides a lot of career options for the candidates. Consequently, there is a multitude of courses that are offered under this domain which include D.Pharm, B.Pharm and M.Pharm etc.
India has a vast and growing pharmaceutical industry. Increasing number of hospitals, nursing homes and #pharmaceutical companies all over the country is a clear indication of the growing scope in this area. Pharmacy offers reasonably good career opportunities both by way of jobs as well as in terms of starting your own business. A career in pharmacy, unfolds a vista full of opportunities leading to a golden future for a young career aspirant.
#Pharmacists represent the 3rd largest healthcare professional group in the world 8 lakh pharmacists working in various positions in pharma industries, health care, drug research and development etc applying their unique knowledge and skills, contributing to the health of the nation.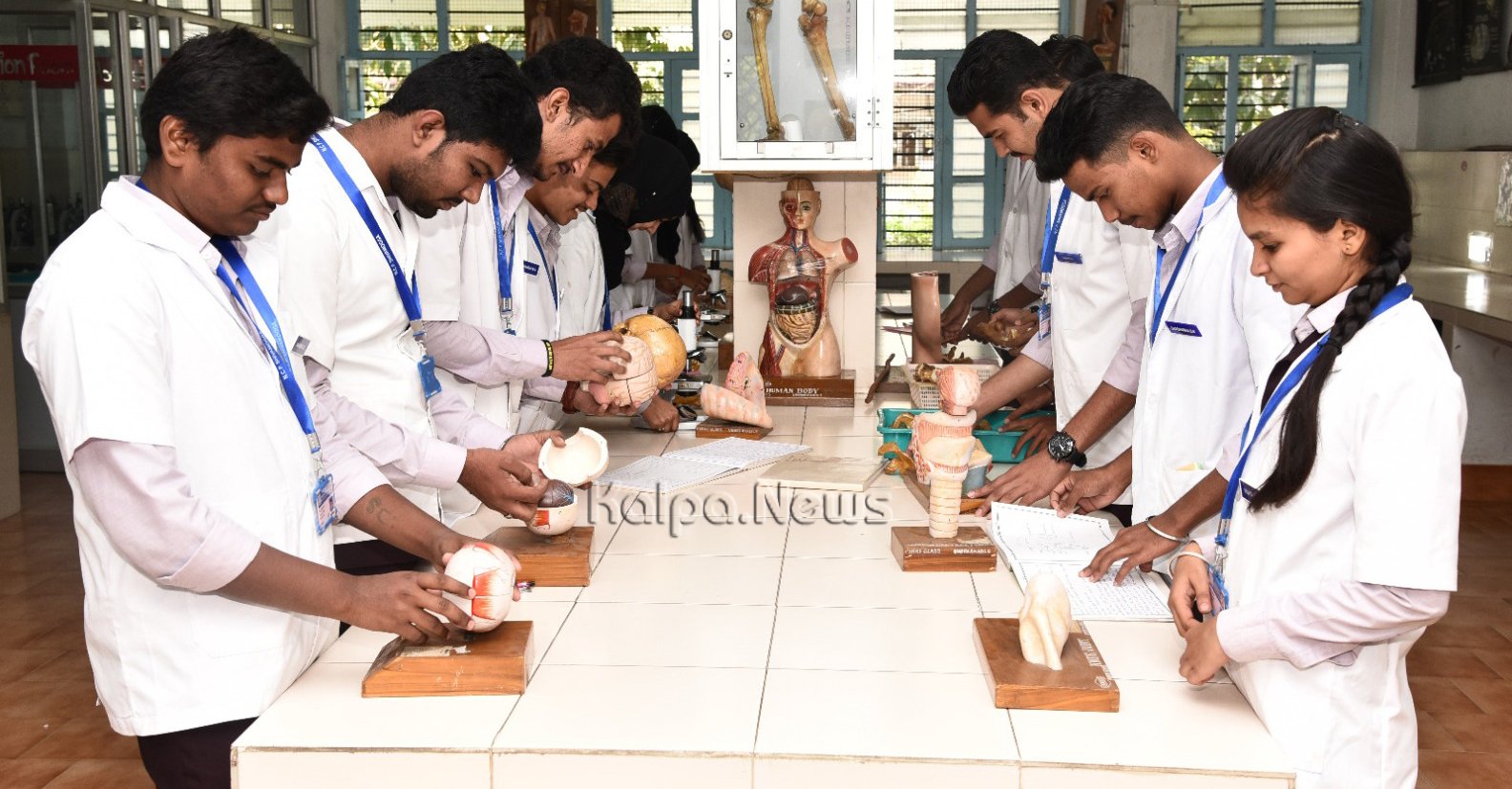 The pharmaceutical industry in India is one of the largest and most advanced among the developing countries, besides providing employment to millions, it ensures that essential drugs are available at affordable prices to the vast population of India. The Pharmaceutical industry in India is the third largest in the world in terms of volume and 14th largest in terms of value. The #Pharma sector currently contributes to around 1.72% of the country's GDP. Indian pharmaceutical market is estimated to touch US$ 130 billion in value by the end of 2030. Meanwhile, the global market size of pharmaceutical products is estimated to cross over the US$ 1 trillion mark in 2023.
The domestic pharmaceutical industry includes a network of 3,000 drug companies and more than 10,500 manufacturing units. India is the largest provider of #generic drugs globally and is known for its affordable vaccines and generic medications. The Indian Pharmaceutical industry is currently ranked third in pharmaceutical production by volume.
In the global pharmaceuticals sector, India is a significant and rising player. India is the world's largest supplier of generic medications, accounting for 20% of the worldwide supply by volume and supplying about 60% of the global vaccination demand. India is among the top 12 destinations for #biotechnology worldwide and 3rd largest destination for biotechnology in Asia Pacific. In 2022, India's Biotechnology industry has crossed US$ 80.12 billion, growing 14% from the previous year. India is the 12th largest exporter of medical goods in the world. Indian #drugs are exported to more than 200 countries in the world, with US being the key market.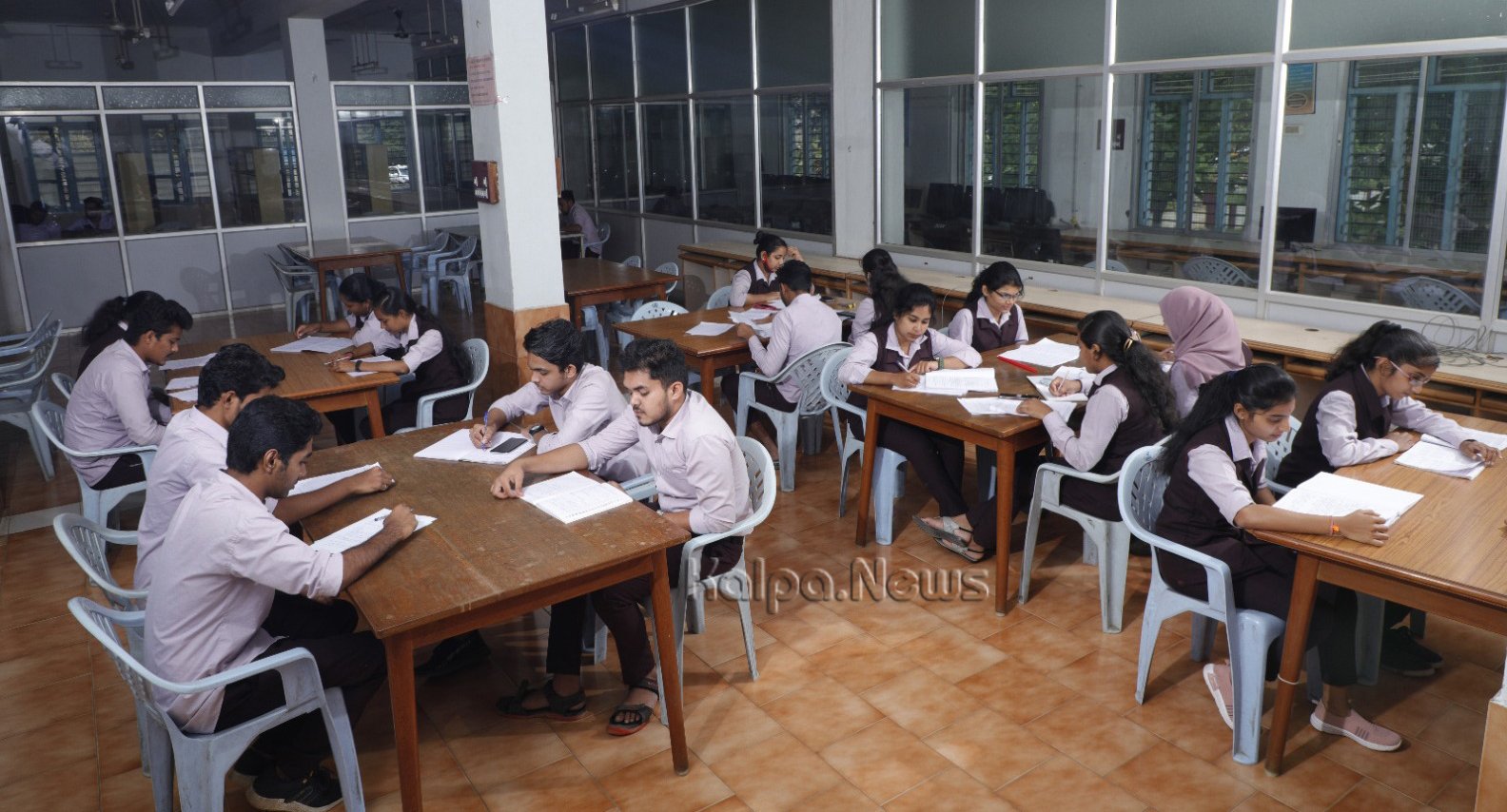 About

National College of Pharmacy, Shivamogga

56 years of excellence in pharmacy education
National College of Pharmacy (NCP) was established in 1967 by the most renowned National Education Society, Shivamogga and one among the four oldest colleges of Karnataka. NCP celebrated golden jubilee in the year 2017 and has at present 56 years of excellence in pharmacy education.
The College is committed to quality education and dissemination of knowledge in pharmaceutical sciences for better health and service to the humanity. The college mission is to be a vibrant and model institution in the field of #pharmacy and is ranked among the top pharmacy colleges in the state. The college is recognized as one of the excellent centre for pharmacy education and research. The college is also providing placement through placement cell, campus recruitment, professional training and counseling. The college is approved by the apex bodies Pharmacy Council of India (PCI), All India Council for Technical Education (AICTE), New Delhi and Affiliated to Rajiv Gandhi University of Health of Sciences (RGUHS), Bangalore.

National College of Pharmacy offers the following courses in pharmacy
Courses offered
Eligibility
Duration
Diploma in pharmacy (D.Pharm)
Pass in 10+2 Exam PCM/PCB
2 Years
Bachelor of Pharmacy (B. Pharm)
Pass in 10+2 Exam PCM/PCB
4 years
(8 semesters)
B.Pharm (Lateral entry)
Pass in D.Pharm
3 years
(6 semesters)
Master of Pharmacy (M.Pharm)
B. Pharm with 55% Aggregate
2 years
(4 semesters)
Ph.D
After M. Pharm
The salient Features of the Institution include:
Highly qualified & highly competent faculty & dedicated staff
Situated in a sprawling campus in an area of 20 Acres with built up area of 5000 mt.
Bright and well ventilated modern class
Air conditioned and acoustically designed seminar
State of the art infrastructure for carrying out quality research in the frontier areas of pharmacy
Digital library with adequate number of books, national & international journals
Computer center with high speed dedicated internet access
Congenial and conducive work environment
Personality/skill development programs, seminars and workshops
Industry- institution interactions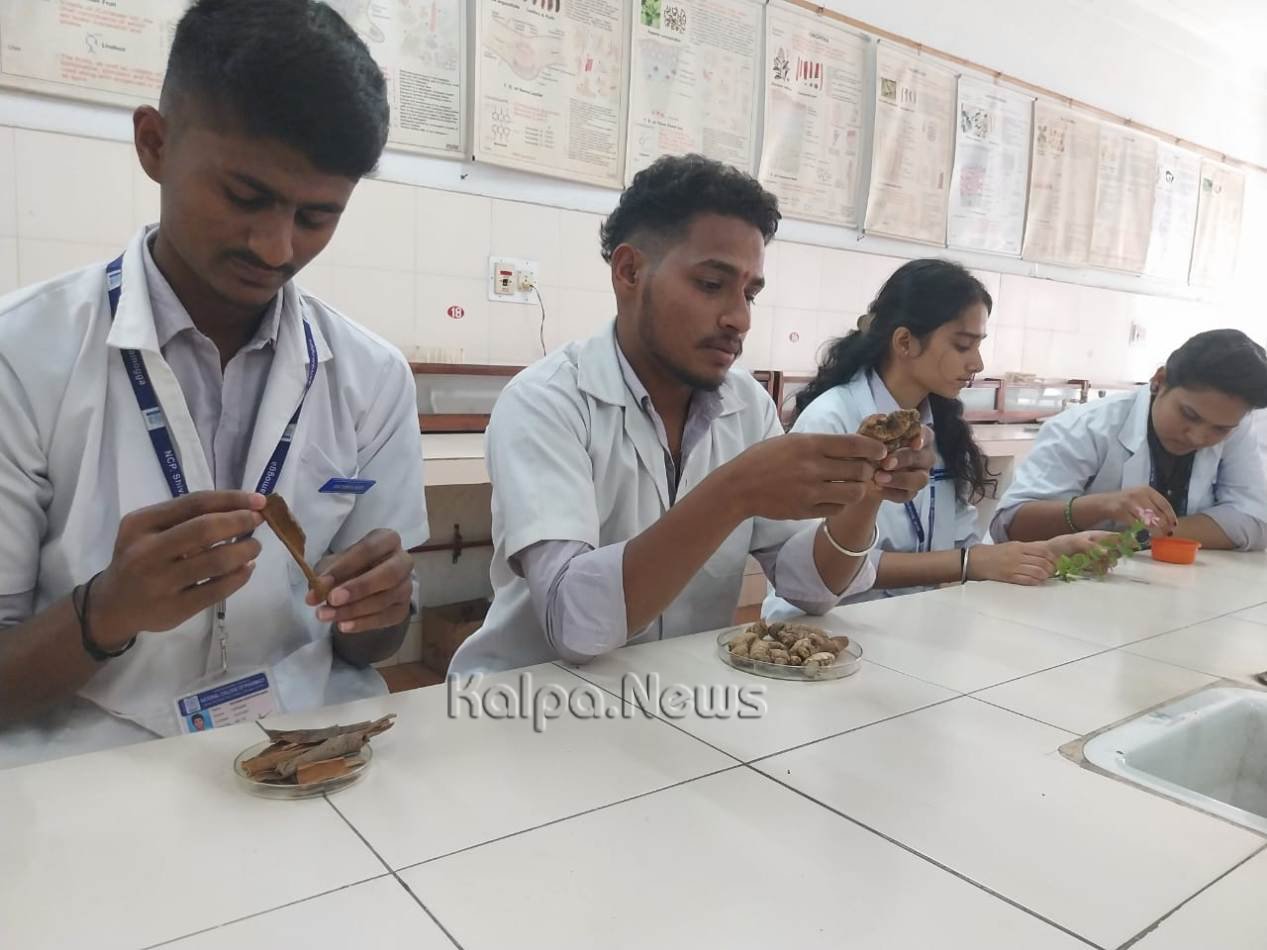 Diploma in Pharmacy (D. Pharm) is a career-oriented two year long diploma course, it is the minimum qualification required to practice or work as a pharmacist in India.
Diverse job opportunities available for candidates completing D. Pharm includes,
One can work in chemist shops or retail stores of medicines. After registering with the State Pharmacy Council, D. Pharm certificate holders may even start their own private drug store or chemist shop. #Pharmacist can practice in community pharmacies, where he can choose to become a community pharmacist. Apart from Community pharmacies D.Pharm candidates can work in hospitals, clinics, extended care facilities, psychiatric hospitals, and regulatory agencies. They may work at drug stores in Government hospitals, private hospitals or private drug stores.
Pharmaceutical companies are also known to hire D.Pharm candidates. In this sector, they may work at various divisions like- manufacturing, process control, quality control and marketing.

Bachelor of Pharmacy (B.Pharm) is a graduate academic degree in the field of pharmacy & The Master of Sciences of Pharmacy (M.Pharm) is the standard master's degree program in Pharmacy.
Pharmacists after completing Bachelors degree or PG can work at various areas of pharmaceutical industries such as, Research and development, manufacturing, quality control, quality assurance, regulatory affairs, sales and marketing, Hospital Pharmacist and clinical  pharmacist. Besides pharmacists as teachers have various roles to play in teaching institutions. One need to be a postgraduate to qualify as lecturer and in order to climb up the academic ladder a Ph. D is very much essential.
Pharmacists can also obtain various reputed positions under regulatory such as, Drug inspector, drug controller, Assistant drug controller and play a wide role in manufacturing approvals, inspections, market approvals, clinical trials approval.
With the expansion of technology, new age positions for pharmacists includes in #pharmacovigilance, #pharmacogenomics, formulation and process management, personalized medication therapy management, clinical pharmaceutical Scientist, drug safety associates and pharmacoinformatics.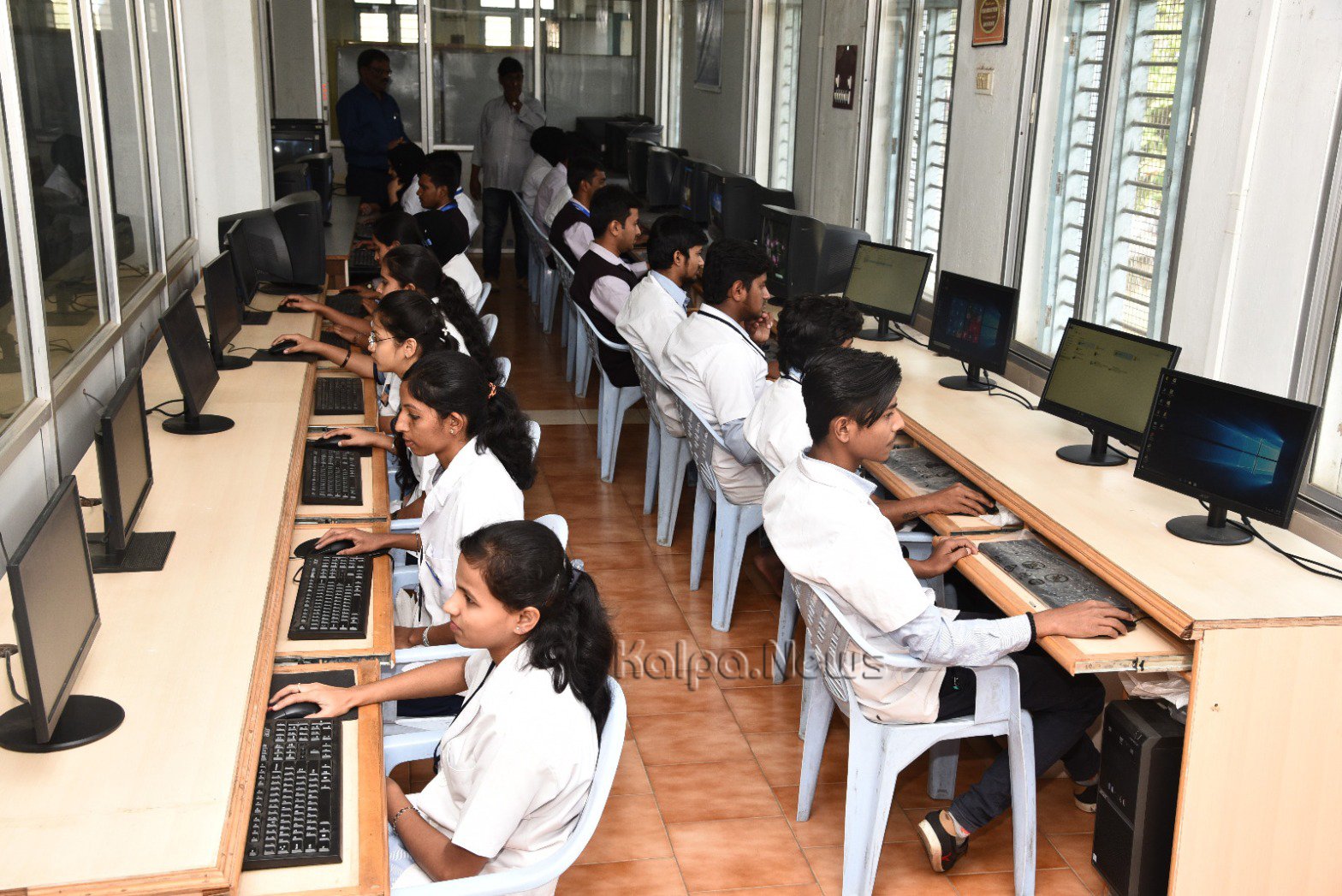 Career Guidance and Placement Cell (CGPC) of National College of Pharmacy
CGPC is headed by senior faculty personnel and with an aim of fetching lucrative placements for all students; a dedicated placement cell has been set up. Efforts of several HR experts have gone in deciding the strategies for the working of this cell so as to deliver the best to the students. National College of Pharmacy strongly believes that it is their prime responsibility to make sure that all the students get placed in a good organization. All students are bound to reap the benefits of a strong liaison maintained by National College of Pharmacy with different organizations. There is constant interaction between the students and the placement in-charge throughout the programme. The placement cell conducts various talk sessions with experienced career advisors to keep the students abreast of the various avenues available for them.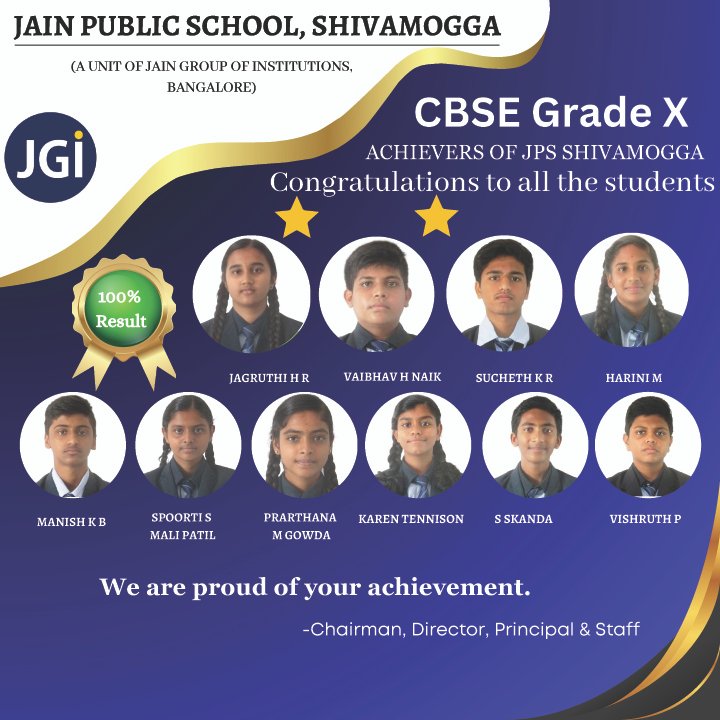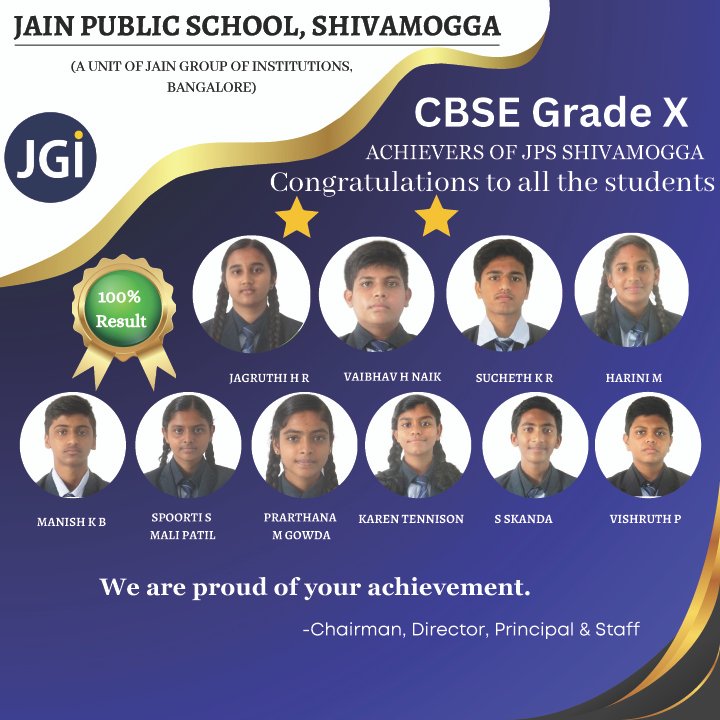 Special grooming sessions are conducted wherein communication skills, presentation skills, physical grooming and corporate dressing issues of students are addressed apart from seminars, guest lecturers & career conferences. The cell conducts a lot of in-house mock interviews that helps in identifying the student's weak areas. Mock interviews give a clear cut direction to the faculty as to which aspects of a student requires special attention. Placement cell is committed to utilize its diversified & strong industry links for the placement of students in prestigious organizations.

Placement
Reputed pharmaceutical companies, Pharma Biotech Companies, Pharma #Ayurvedic Companies, IT & Insurance Companies, Hospitals (both government and private) have recruited our alumni. Our alumni are spread across the world and are placed in top companies viz, AstraZeneca, Strides Pharma, Novo Nordisk, Biocon, Reddy's Lab, Sun Pharma, Himalaya Wellness Company, Johnson & Smith Pharmaceuticals, Bioclinica, Karnataka Antibiotics & Pharmaceuticals, Medirich, Mylan Lab, Bioclinica, Iqvia, Ariseg, Optum, Stericon, Liveon Biolabs, Remedex Pharma, Tenshi Pharma, Nuwill Research & Innovations, Parexel, Accenture, Tata Consultancy, DTX Technology and so on.
Our alumni are also recruited in various Pharma Academic and Research institutes, Central and State Government Drugs Control Department as Drug Inspectors, Assistant Drug Controller & Drug Analysts, in Government & Private Hospitals as pharmacy Officers.
Admissions 2023-24
Now admissions are open for the academic year 2023-24 for all the pharmacy courses offered by National College of Pharmacy. Students interested to pursue pharmacy-a unique course can collect further details in person (visiting admission help desk) or can call to the numbers given below.
Contact details
Address:

National College of Pharmacy, NES Campus, Balraj Urs Road, Near Mahaveera Circle, Shivamogga-577201

Land line: +918182-279861

Mobile: 9449573422, 9448255795

e-mail: ncpsmg@yahoo.co.in
Dr. Narayana Murthy G
Principal
National College of Pharmacy, Shivamogga
Contact For News & Advertisement: Whatsapp: 9008761663, 9481252093 – info@kalpa.news